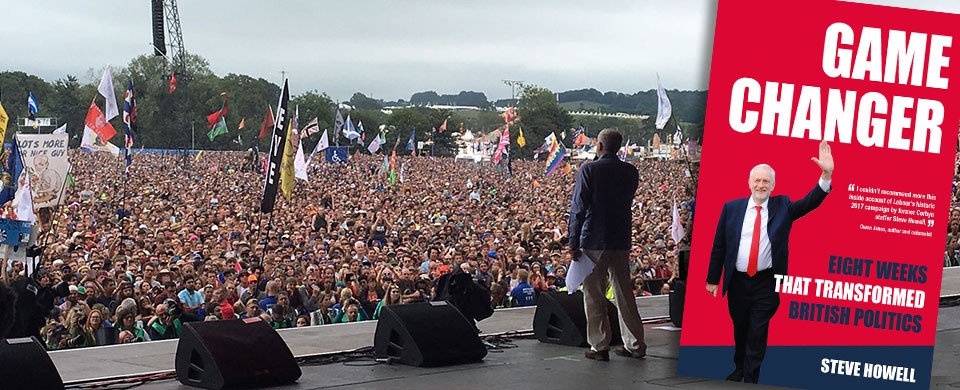 Game Changer is published in paperback on September 20 with a new 6,000-word postscript arguing that Jeremy Corbyn's leadership is secure because he is fighting for economic justice – which is "a burning necessity" for millions of people.
The postscript reflects on developments since Labour unexpectedly denied the Tories a parliamentary majority in 2017 and says fresh market failures – such as the Carillion collapse – and the continuing rise in inequality are fuelling hunger for change and interest in socialism
Citing the housing market as one of the worst examples of market failure, it includes new data on land banking extracted from company documents showing that the top ten housebuilders are hoarding 632,785 plots of land – eight years supply at their current building rates.
"The private housebuilders have had 30 years to replace the supply of council housing Thatcher killed off, but instead they have operated like a de facto cartel, constraining supply to push up prices and profits," he says.
"Earlier in the year, when the global elite met at Davos, they agonised over how they could 'heal fractured societies' but when faced with policies that threaten their interests they resist change ferociously.
"The smear campaign against Corbyn is part of this, but away from Westminster it has less impact than the pundits think. Labour's position in the polls has held firm and the latest Labour NEC elections show overwhelming support for radical politics in the party.
"Media pundits often ask me 'has Corbyn peaked?' But this movement isn't a passing political aberration or fad. It reflects the mood of millions of people for whom the fight for economic justice is a burning necessity. Things cannot go on as they are – not only in Britain but globally."
Game Changer: Eight Weeks That Transformed British Politics, which was published in hardback by Accent Press in April 2018. Order your copy now…
Two copies:
Paperbacks – £14.00 (RRP £9.99 per copy, saving £5.98) ORDER
Hardbacks – £19.50 (RRP £15.99 per copy, saving £12.48) ORDER
Single copy:
Paperback – £8.49 (RRP £9.99, saving £1.50) ORDER
Hardback – £11.99 (RRP £15.99, saving £4.00) ORDER
All the above are for signed copies, inclusive of postage and packaging in the UK.
The Kindle version is on offer via Amazon at £1.99 ORDER
Game Changer is also on sale in bookshops and via other online channels such as Hive, BooksEtc and Amazon. Shop around: you may find better prices for single copies, but the offer price for two is likely to be the best you can get.