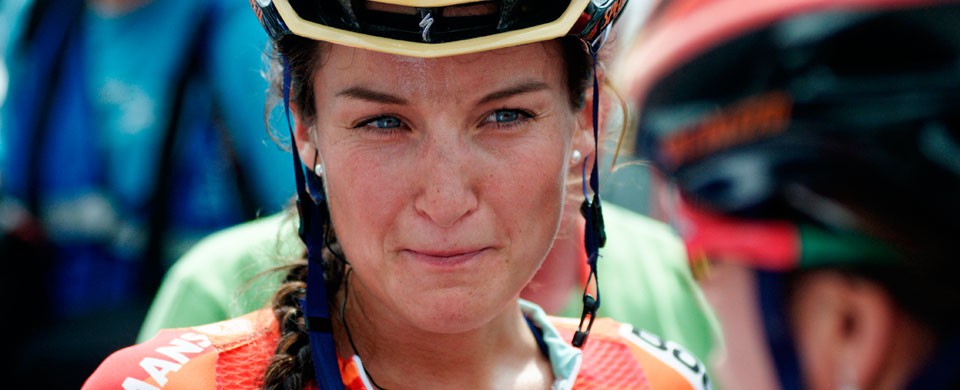 The case of British cyclist Lizzie Armitstead embodies the best and worst aspects of the doping crisis that continues to engulf almost every sport and nation.
The 2012 London silver medal winner was banned by the UK Anti-Doping Agency (UKAD) in July after missing three out-of-competition drugs tests last year and then had one of her 'whereabouts failures' ruled out on appeal to the Court of Arbitration in Sports (CAS).
CAS has yet to explain its decision, but Armitstead accused UKAD of "not following proper procedure nor fully attempting to make contact with me".
UKAD, meanwhile, said the onus is on the athlete "to make themselves accessible for testing anywhere and at any time and to provide sufficient information to be located". It also pointed out that Armitstead did not originally challenge the whereabouts failure that was the subject of the appeal and only did so after a third failure meant she faced a two-year ban.
That Armitstead was given a proper opportunity to appeal is as it should be. Zero tolerance of doping has to be backed up by due process to ensure there aren't miscarriages of justice.
That's the best aspect of this case. But it actually only serves to highlight the worst – namely, the double standard in international sport now of some athletes enjoying a presumption of innocence while others don't.
As Zac Purchase, the British Olympic rowing gold medallist, put it on Twitter: "Imagine what we would be saying if she was Russian".
For one thing, the tone of the media coverage would be different and not portraying Armitstead as a victim who had heroically won a fight against injustice.
The Daily Mail described Armitstead as having "taken full responsibility for her latter two (whereabouts) failures" as if that was to her credit when she must have had no basis for challenging them, otherwise she would surely have done so.
As for Armitstead herself, the statement put out in her name showed a staggering lack of contrition and respect for UKAD.
Without a hint of the self-awareness you might expect of someone who has twice failed to comply with the testing rules, she offered to "explore" with UKAD how it could "better address" being "clearer" in its guidelines.
"Meanwhile", she added, "I hope that UKAD can now return to the important job of making sure all athletes are clean."
Return? Is Armitstead implying that trying to test her is somehow not part of UKAD's job just because she says she's clean?
Or perhaps Armitstead's advisers are preparing public opinion for future wrangles with UKAD, knowing that she is, until October 5, like a driver with nine penalty points: one more whereabouts failure in the next two months could mean a two-year ban or another trip to CAS to face a more sceptical panel.
Steve Howell
Steve is also author of Over The Line, a novel telling the story of an Olympic poster girl facing a doping crisis, which is available on Kindle (£1.99) and in paperback (£6.99) via Amazon.
As a special offer until the Rio Olympics, the paperback is also on sale via this website at £5 inclusive of postage in the UK – ORDER.