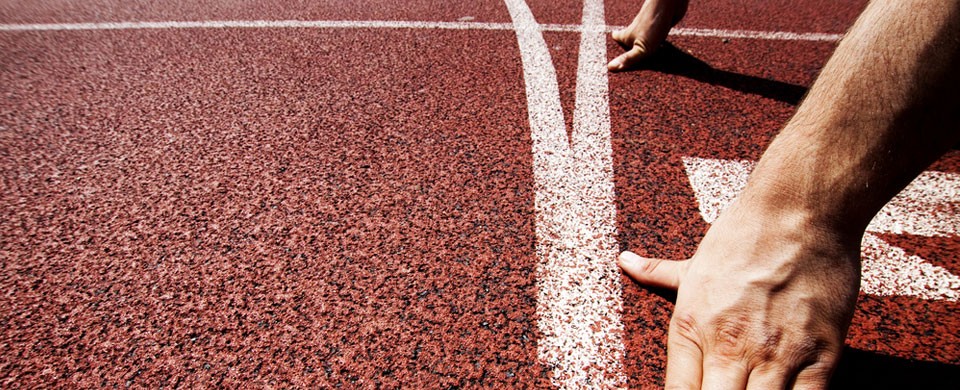 As a book tour for the drugs-in-sport novel Over The Line starts this month, the author says it is 'uncanny' how much similarity there is between his plot and the growing controversy around the athlete Mo Farah and his coach Alberto Salazar.
Steve Howell will be signing books at W H Smith in Cardiff from midday to 1pm on Saturday 20 June marking the start of a series of events in Wales.
The tour will give readers an opportunity to discuss the book and how it relates to the issues thrown up by a BBC Panorama documentary last week that alleged Salazar used performance-enhancing drugs with some of his athletes.
Mo Farah was not directly implicated in the allegations, but he is coached by Salazar as part of the Nike Oregon Project to develop athletes who can rival the top runners from east Africa.
"Only yesterday Mo Farah pulled out of a major athletics event in Birmingham – at the stadium featured in my opening chapter – saying he was too emotionally and physically drained by the controversy to run," said Steve.
"The similarities with the Over The Line plot are uncanny. The book's central character is a star athlete who becomes embroiled in a drugs controversy. Her 'guilt by association' is with the steroid-related death of an old school friend and her friendship with a rugby player who's been banned for using drugs. Like Mo, she disappears unexpectedly when the crisis breaks.
"It remains to be seen if Salazar is actually proven guilty – the Panorama allegations haven't been put to a due process test yet – and, even if he is, that doesn't mean Mo is also a cheat.
"Their situation highlights the difficulty of countering distrust and suspicion once it surfaces and takes hold. And this is one of the issues at the heart of Over The Line.
"Of course, there are differences as well as similarities between my story and the Farah-Salazar controversy. But I don't want to give away how the plot unfolds as I hope people will read it and that it will contribute to the debate not only on drugs in sport but also on the dangers of the use of steroids for image enhancing bodybuilding."
The paperback edition of Over The Line at £7.99 is on sale at Waterstones, W H Smith and most independent bookshops.
It can be ordered online via www.gwales.com or this website – here.
A Kindle version of Over The Line at £3.49 is available on Amazon.
Over The Line book tour
Saturday 20th June
Signing at W H Smith, Cardiff – midday to 1pm
Wednesday 12th August
Talk & signing at Rossiter Books, Monmouth –7pm
(tickets £3, call 01600 775 572 or e mail: monmouth@rossiterbooks.co.uk)
Friday 4th September
Talk & signing at Cwtsh, Newport – 7pm
(details to be confirmed)
Thursday 10th September
Talk, signing and a glass of wine at Chepstow Bookshop, Chepstow – 7pm
(to request an invitation call Jamie-Lee or Hannah – see below)
Thursday 11th November
Talk & signing at Wellfield Bookshop, Cardiff – 7pm
(for details contact Jamie-Lee or Hannah)
For more details on the above events or to arrange an event, please contact
jamie-lee.cole@freshwater-uk.com or hannah.jones@freshwater-uk.com or phone them on 02920 545370.