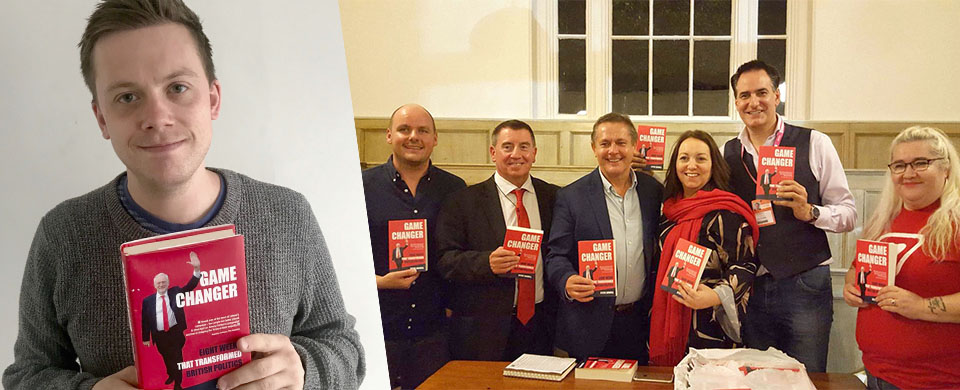 One of the best presents any of us could get for 2019 would be the guarantee of a Labour government committed to economic and social justice and peace.
But nothing is achieved without struggle – building on the experience of previous battles.
Game Changer makes a contribution to that by telling the story of Jeremy Corbyn's inspirational 2017 campaign and its radical break with the neo-liberal politics that has dominated debate since the Thatcher era.
As Chavs author and activist Owen Jones puts it "If you want to get the inside account of Labour's historic general election campaign, I couldn't recommend more former Corbyn staffer Steve Howell's Game Changer."
So, give yourself and your friends a present for progress by taking advantage of this 'one for me, one for a friend' seasonal Game Changer offer:
Two copies:
Paperbacks – £14.00 (RRP £9.99 per copy, saving £5.98) ORDER
Hardbacks – £19.50 (RRP £15.99 per copy, saving £12.48) ORDER
Single copy:
Paperback – £8.49 (RRP £9.99, saving £1.50) ORDER
Hardback – £11.99 (RRP £15.99, saving £4.00) ORDER
All the above are for signed copies, inclusive of postage and packaging in the UK.
The Kindle version is on offer via Amazon at £1.99 ORDER
Game Changer is also on sale in bookshops and via other online channels such as Hive, BooksEtc and Amazon. Shop around: you may find better prices for single copies, but the offer price for two is likely to be the best you can get.