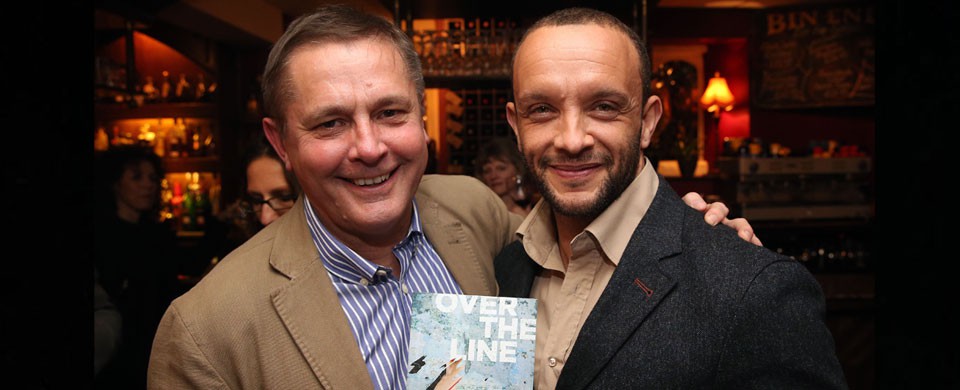 A year on from its launch, and after tumultuous events in sport, Over The Line is proving to be remarkably in sync with reality.
The novel is set on the eve of this year's Rio Olympics and tells the story of a star athlete who becomes embroiled in a drugs controversy.
Megan's gold medal hopes are threatened by her association with a banned rugby player and a police investigation into the death of an old school friend. As suspicion grows, even her coach begins to doubt her.
"It's hazardous setting a story in the future, but the issues and themes are sadly being given added relevance by actual events," said author Steve Howell.
"With so many allegations flying around, it's hard to know who and what to believe – and that's exactly the problem the people around Megan face in Over The Line.
"Oddly, though, in fiction you can often tell things as they really are in a way journalists can't because they are constrained by having to stick only to facts that would stand up in a libel court.
"But the book is about much more than drugs in sport. At the heart of it is the death of Matt, a teenager who used steroids because of angst about his appearance and feeling he had to look 'ripped'.
"Under pressure from his parents, the police reopen the investigation into Matt's death – and that puts the spotlight on Megan, a close childhood friend, and forces her to face up to past mistakes."
Since its launch, Over The Line has been widely praised. Former rugby and athletics international Nigel Walker called it "an informed, fast-paced tale of suspicion, bereavement and betrayal", while Athletics Weekly said "we agree with the rave reviews" and the Independent on Sunday's Michael Calvin found it "absorbing".
"The novel's standout quality," said writer and critic Dylan Moore, "is as a good old-fashioned story, with characters you will care about, a setting you will recognise and a plot that will keep you turning pages until the very end".
Steve is happy to speak at book clubs, schools, Literature Festivals and other events. Contact Jamie-Lee Cole or Hannah Jones on 02920 545370.
Over The Line is available on Kindle (£1.99) via Amazon and in paperback (£7.99) at Waterstones and other bookshops, on Amazon or via this website's secure PayPal order page (£5 post free in the UK, rates for other regions discounted) – ORDER